Best
Children's

Magician | Wilf Rutherford Trophy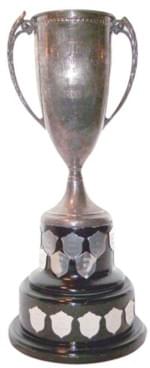 The Wilf Rutherford Trophy is awarded in recognition of the best children's appeal magic performance at an annual public show. No stage illusions are permitted. The winner of the Wilf Rutherford Trophy will be the qualified performer that receives the most ballots cast in their favor by the audience. Any person is attendance and holding a valid ticket is eligible to vote.
The spirit of this competition is to encourage growth in the fields of children's events, family picnics and birthday party style magic. The show is normally held in June at the Shadbolt Theatre, located in Burnaby. Please check your roster book or the events page for exact dates and details.
This competition is open to the Adult members of the club only.
For more information or to enter this competition, please contact our Awards and Competition Chairman, Yoosik Oum at 604-802-8909. Please note that you must register at least 24 hours in advance.
Please note: The Vancouver Magic Circle owns this trophy and it must be kept safe for its preservation. If you win this competition and can demonstrate a need for the physical possession of the trophy, please complete the Trophy Lending Agreement and submit it to the Executive Board. Qualification to borrow trophies ultimately lies at the discretion of the Executive Board and will be dealt with on a case-by-case basis at the following Executive Meeting or at the will of the Executive Board.
Previous winners include:
2010s
2010: Mike Norden
2011: [tie] Bruce Meyers and Henry Tom
2012: [tie] James Hanson and Tony Chris
2014: Graham Kita
2015: Not contested
2016: Shawn Farquhar
2017: Rod Boss
2000s
2000 - Jiri Slovencik
2001 - Jeff McLeod
2002 - Matthew Johnson
2003 - Dustin Anderson
2004 - Trevor Waters
2005 - Graham Kita
2006 - Mike Norden
2007 - Jack Bastow
2008 - Mike Norden
2009 - Gord Boyes
1990s
1990 - Ray Parker
1991 - Craig Peloquin
1992 - Shawn Farquhar
1993 - Graeme Kingston
1994 - Shawn Farquhar
1995 - Ray Medway
1996 - Juan Garcia
1997 - Gary Savard
1998 - Shawn Farquhar
1999 - Donovan Atreides
1980s
1980 - Bill Lee
1981 - Eric Lenz
1982 - David Murdoch
1983 - Bruce Hunt
1984 - Bob Masterson
1985 - Ray Parker
1988 - Shawn Farquhar
1989 - David Wilson
1970s
1970 - Tony Taylor
1971 - Stu Lang
1973 - John Kitchen
1976 - Alan Beech
1977 - Jeff Koh
1978 - Ted Kingan
Ray Wong
1960s
1960 - Wilf Rutherford
1961 - Tony Taylor
1963 - Jack Mellor
1964 - Ken Benoy
1965 - George Woodcraft
1966 - Jack Mellor
1967 - Peter Rolston
1968 - Wilf Rutherford
1969 - Ted Kingan